IGLU: Designed and based in Cornwall
IGLU wetsuits specialise in Sealed seam, Glued and blind-stitched STEAMER wetsuits that can be worn year round
THE ONLY WETSUITS DESIGNED BY PEOPLE WHO FIT WETSUITS FOR A LIVING
IGLU direct online store – Open for business!!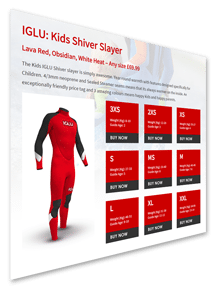 <<< New online store !!
They are designed to be Easy to use, to put on and remove and are robust and comfy.
IGLU wetsuits specialise in kids wetsuits and are one of the first companies to create thicker STEAMERS for age 2 upwards.